tipsy  and yet I'm still missing you.. Nov. 15, 2012 Manama, Bahrain
"When I saw you smile, I saw a dream come true."
– I Was Made For You by She & Him. (via jascurtissmith)
PACO CHURCH, Manila It's my first time to visit Paco Church, what makes this visit interesting is being alone here. YES! ALONE :D I took this photo using my phone, quite good right? =) I love this part of the park. It reminds me of a Cartoon show Mary's Secret Garden :D. But, I wasn't able to see the whole park because of the couples who's doing their stuff around,...
ngayong gabi, hndi ko alam kung paano ko hihingin sa Diyos na sana bigyan nya ng katuparan ang nasa puso ko. alam ko na nakikita at nararamdaman Nya ang kagustuhan ko para dito. kasabay ng pagsilip ng mumunting luha sa mata ko, parang nag mamakaawa ang puso ko para pagbgyan Nya ako. pero sa huli, mas hinihiling ko pa rin na mangyari kung ano man ang naayon sa Kanya.
be positive in God's grace.
few more days, my visa will be released from UAE emassy with the help of my sister. mixed emotions; excitement, nervous but not half hearted. I was excited for this opportunity, to have a better job in Dubai (hopefully). At the same time, I was really nervous on how my life would be there. But, first of all I was really nervous on the status of my visa and on my sister's affidavit of...
sorry?
I'm the kind of person who knows when to say sorry and to whom it should be given. So why do I have to be sorry if I mean what I have said, it's like betraying your own feelings.
Minsan may mga taong…, TAO lang.
minsan may mga bagay na ayaw mong bitawan kahit na alam mo na kahit kailan hindi magiging sa iyo.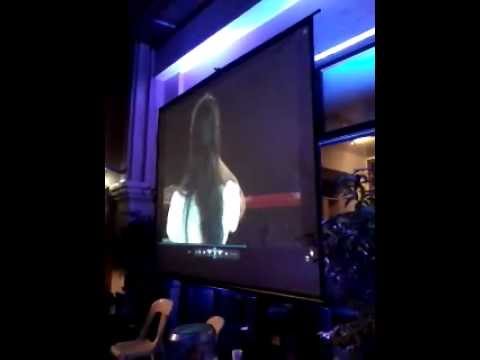 hindi na kita maramdaman.
sabi ng puso ko "gusto kita, nakikita ko ikaw at ako, bukas bilang isa"
http://www.mariaressa.com/lessons-i-learned-when-i-was-ten/
SORRY.
Better late than never! thank you LORD for all the blessings that you've showered on me and with my family last 2011, I am sure that there's a lot coming for us! =) thank you also for that someone who puts smile and bring "kilig" on me.. sayang hindi kami match! hahaha thanks because he's been an inspiration to me" really! that's why I wanted him to...
Great joy comes form simple things =)
Lord, I know you will never leave me.. I need your help  and guidance now. I don't want to loose this one.
Don't be afraid to be different.
Astrology - Today's Libra Horoscope  Here is your Today's Libra HoroscopeThat special person you've been thinking about for what seems like forever and a day? Turns out they've been thinking the same things about you. Now, what to do about it — that's the issue. hahaha! sakto", alangan nman ako ang mauna :))
you're so far behind from where I stand.
you look good yesterday! :)
hey man! you really make me smile without doing anything,., hahaha =P
I will try to be more kind to myself..", take my pride and leave all the things works by itself… so whatever his plan for his own life whether its in career and love life, all I wish for him is success. Need to move on now.
What can I do?? I have to give up on my feelings for him", haaaaay… no more kilig moments.. His never been mine, but he owned my heart and that's what makes it frustrating. I even planned of doing things just to be able to say that I'm worth for him. Sad to say,  have to stop on this and live my life in reality… I know that God is just busy doing my love...
SORRY
SORRY",."., hindi na tlga mauulit.
pwede na!
minsan pala may mga bagay kang gustong gawin hndi lang para sa sarili mo kundi pati n rin sa taong mahal mo.. lalo na kung ramdam mo ang agwat ninyong dalawa sa isa't-isa.. hindi man nya hingin na pantayan mo ang kung "ano" sya ngyon, pero ikaw mismo hindi mo matanggap ang kung "ano" ka ngyon para sa kanya. mahirap maintindihan pero gusto mo lng na maramdaman na...
kapag ba tumalon ako maaabot kita? kapag ba tumakbo ng mabilis maabutan kita? sapat na ba ang "mahal kita" para hntayin mo ako?
there's a monster on my right side!
am I foolish??? Humaygad! I'm not a fool! I was just trying to ask express my self! I really hate you! Your always like that every time I talk to you!
dear GOD, Thanks sa blessings! sana may kasunod pa :)